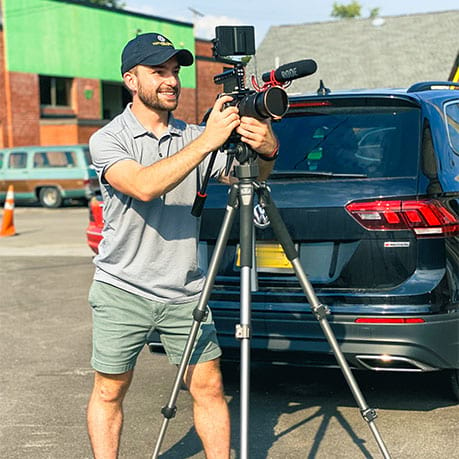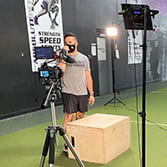 What we do
Video content that converts
We specialize in creating video content that drives business results. Getting attention is more difficult now than ever! Learn how we can create content that will convert your ideal target audience into loyal customers!
Our extensive background in marketing, sales & video production allows us to provide our clients with exceptional promotional services geared towards driving growth!
Our hyper-focus on creating an edge for local businesses ensures their longevity in an ever-changing digital world.
Our Services
Your Solution for content marketing
"THE WHOLE EXPERIENCE IS WORTH EVERY PENNY!"
"Taylor Louis media has been nothing but good for our business. From the professional and stunning shots to his amazing personality, the whole experience is worth every penny! I highly recommend any business attempting to market or brand themselves to do it professionally with the help of Taylor Louis Media!"

"He captured our vision and feel"
"Taylor Louis Media did an incredible job with creating video and photo content for Rove boutique. He captured our vision and feel in the videos and the editing on the photos was beautiful"

"Very Efficient Process"
"Taylor Louis Media provided us with excellent branding content. He maintains a very efficient process that makes it seamless for everyone involved!"
Strategy

We will start with your goals! What is it that you are trying to accomplish? Increase social media presence, more traffic to your website, product promotion, increase in sales? We will determine your target audience and intended distribution strategy. Our marketing efforts will be your ultimate assist to reach your goals!

Post-Production

We will upload all our footage to two separate backup hard drives. Then we will cut each clip down to its most essential parts. We will group and organize the footage. Then we will start working through the script and storyboard ordering your footage correctly. This process includes recording voiceovers, sound design, color grading, music, graphics, animated text, and special effects.

Distribution

In this final step of our process, we will determine your ideal distribution outlets such as sharing your video on social media, embedding it in an article, sharing it with industry outlets, asking industry influencers to share it, putting paid advertising behind it so it gets in front of your target audience or sharing it via an email newsletter. We will render the content in the correct format for your desired distribution outlets. Finally, we will set up analytics for us to track these efforts.
Collaborate
SCHEDULE YOUR PROJECT